Locate Your County Extension Office
---
4-H Youth Development

4-H Youth Development

4-H provides opportunities to learn life skills, gain knowledge while having fun, and make contributions in environmental education, community service, and current youth issues.
Youth Programs
Weather and Climate

Let's Learn About Weather and Climate Science!
An experiential and inquiry-based unit of instruction designed to improve science comprehension of middle school students in weather and climate.
Wildlife Museum

The NMSU Wildlife Museum has over 6,000 specimens representing major vertebrate groups with some extremely valuable specimens dating back to the early 1900s.


Innoventure

Even young children have skills and abilities that provide value to others and may eventually lead them to create their own jobs.
Health / Nutrition

MyPlateMyDay

Use MyPlateMyDay as a guide for the day and plan what you would like to eat!



Supporting families cooking and eating together: recipes, videos, and interactive fun on the iPad.

Because I Care, I Wash My Hands

A 5-day visual and musical curriculum teaching hand washing in child care centers
Eat-and-Move-O-Matic

Look up foods you eat and find out how they fuel the body for movement and active play.
Game Development
NMSU Learning Games Lab

The NMSU Learning Games Lab is an exploratory environment where gamers play and evaluate games - all kinds of games, including those designed strictly as entertainment, educational titles, and games in development.
Featured Videos
4-H Egg-to-Chick
Colt Starting Series
More
Interactive Media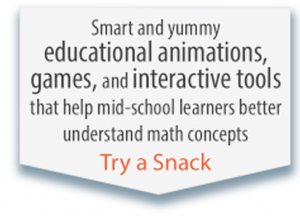 Atlantean Dodgeball | Gate | Pearl Diver | Bad Date | Game Over Gopher | Ratio Rumble | Number Rights | Monster School Bus | OverRuled | Pearl Diver | Ratey the Math Cat | Ratio Rumble | Scale Ella

Navajo language tool for rangeland ecology, productivity & sustainability.



Keep the community from getting sicker! Use your team of heroes to research, educate, heal, and protect people.



Zombies and debts have a lot in common. Manage your finances or be eaten alive by bad credit.



Organize market livestock project information & export customized reports.



Stay Safe Working With Horses

Lead a virtual horse out of the stall. Understand horse behavior to handle horses safely and effectively.
Virtual Labs

Interactive food science modules train high school and college students in basic laboratory techniques.