2021 NMSU Outreach Conference
November 18, 2021 | 9 AM – 2 PM
NMSU Corbett Center Ballrooms
---
NMSU outreach extends knowledge beyond the university, drives integration of activities, directly and indirectly, and supports student learning experiences, and success. Our outreach activities include research, connections with communities and families, multigenerational engagement, economic development and entrepreneurship, and collaborative efforts with industry, corporations, and government entities.
The goal of the NMSU Outreach Conference is to promote collaboration and working relationships throughout the University system to amplify outreach and Extension.
Conference Objectives:
Demonstrate Outreach Collaborations, Achievements, and Future Opportunities for Collaborations
Documenting Outreach Impacts for Leads 2025 and Faculty and Staff Evaluations
---
Agenda
---
8:30 - 9:00 AM | Registration/Join Outreach Conference Room - (Coffee, tea, and water provided)
9:00 - 9:15 AM | Welcome and Keynote Speaker – President John Floros
9:15 - 9:35 AM | ICEBREAKER: Looking Back and Into the Future Following COVID-19 - (Moderator – Jon Boren)
Small Groups Discussion – What Changed for Extension and Outreach
9:35 - 9:45 AM | Report Out from Icebreaker - (Moderator – Jon Boren)
9:45 - 10:30 AM | (Objective 1) Outreach Collaborations, Achievements, and Opportunities - (Panel Discussion - Panel members include: Karim Martinez, Clara Welles, Lois Stanford, Lenny Martinez, Mario Moccia, Laura Bittner, and Monica Torres) (Moderator – Wayne Savage)
The following 3 questions will be addressed by panel members to prepare for discussions on future actions/collaborations during the breakout sessions.

How do you identify real needs in the community?
What have been some of your responses to address community needs?
What actions or efforts are still needed?
10:30 - 10:45 AM | Transition Into Breakout Rooms
10:45 - 11:45 AM | Breakouts to Facilitate Future Collaborations and Prepare Report-Outs. Networking lunch - (Box lunch provided)
Health – Karim Martinez, Jon Boren
Youth Development – Laura Bittner, Mario Moccia
Workforce Development – Clara Welles, Ken Van Winkle, Monica Torres
Economic/Community Development – Lenny Martinez, Wayne Savage, Lois Stanford
11:50 AM - 12:30 PM | Report Out from Breakouts on Future Collaborations - (Moderators – Jon Boren, Wayne Savage)
12:45 - 1:45 PM | (Objective 2) Digital Measures, Documenting Impacts and Performance Evaluations - (Facilitators – Jon Boren, Glenn Fetzer, Kathy Hansen)
GT3 Provides Update on Current Definitions and Changes to Watermark Faculty Success and How the System is Being Utilized for KPIs and Key Metrics - Jon Boren
Outreach Impact Index – Kathy Hansen and Kramer Winingham
Documenting Outreach Impacts (Faculty demonstrating input data) – Steve Stochaj, Joe Butler
Panel Discussion on Best Practices to Count Outreach and Engagement Scholarship – Glenn Fetzer, LaJoy Spears, Hector Diaz, Steve Stochaj, Joe Butler
1:45 - 2:00 PM | Closing Remarks - Chancellor Dan Arvizu
---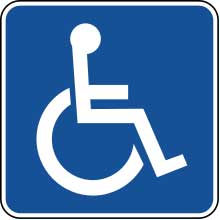 If you are an individual with a disability who is in need of an auxiliary aid or service, please contact Hilda Nevarez by November 1 at hnevarez@nmsu.edu or call at 575-646-2938.

New Mexico State University is an equal opportunity/affirmative action employer and educator. NMSU and the U.S. Department of Agriculture Cooperating.
---